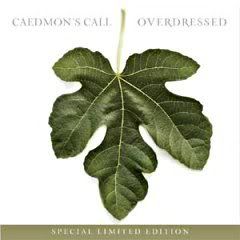 Just a few days ago, Caedmon's Call opened up preorders for their next studio album, Overdressed. I've been hearing a lot about this album over the past few months; within the fan community, this is actually a highly anticipated release, for a couple of reasons.
First, this is the first album Caedmon's has produced as an INO Records artist, having fulfilled their contractual obligations with Essential Records.
Second, label-mate Derek Webb is rejoining the band for this project, contributing songs as well as vocals.
The band seems to be very excited about this record, saying it picks up where 40 Acres left off. Caedmon's Call finally feels free to pursue a musical direction that they want to pursue, instead of feeling hindered by their record label.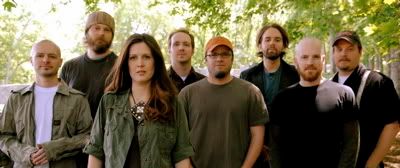 The lineup for Caedmon's Call has never been finer; I can't wait to hear Derek singing with Danielle, Cliff, and Andrew again.
Anyway, the record will drop on August 28th, 2007, but those who preorder today for $12 will receive an exclusive special edition with two additional songs. Even better, you receive two copies of the cd! The second cd would probably make a great gift for a friend, so $6 per cd is nothing to sneeze at (especially a cd that promises to be as good as this one).
Those who have pre-releases of the disc confirm it's the best Caedmon's album in years. I can't wait for mine; give a listen to clips from Overdressed over at independantbands.com and, if you like what you hear, preorder it directly from the Caedmon's Call store.
I ordered mine last week. How about you?